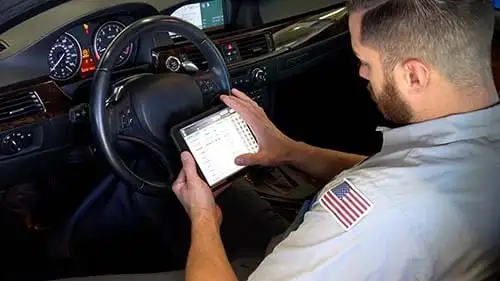 Your Source for Auto Diagnostic Repair
From an electrical issue or a sensor failure, to a rough-running engine or starting trouble, car problems can take many forms. Your drivetrain might lose power, or you could be burning more fuel than normal. While every vehicle is different, there's one constant: the auto diagnostic repair services at Mike's KARS in Gettysburg. When you're anywhere in Adams County, Pennsylvania, and you need auto diagnostic repair work, turn to us as your reliable and professional source for solid results. We'll take careful and meticulous care of your vehicle.
An Affordable Dealer Alternative
Mike's KARS has earned plenty of experience in auto diagnostic repair since we opened for business in 1981. We're proud of our reputation throughout Gettysburg as a full-service auto diagnostic repair facility handling a range of foreign and domestic vehicles. From an electrical diagnosis on Lexus to drivetrain work on a Dodge, our ASE-Certified technicians utilize state-of-the-art technology and equipment in all procedures. With our reasonable rates, we hope you'll consider Mike's KARS as an affordable dealer alternative for any level of auto diagnostic repairs.
Our Dedication to Your Satisfaction
The team at Mike's KARS is dedicated to complete customer satisfaction. We realize the auto diagnostic repair process is not necessarily a task you want to face, and we'll work hard to make your visit as pleasant as possible when you put your trust in us. As a second-generation, family-owned auto diagnostic repair shop, we stand by our reputation, honesty and certifications to give you the best warranty in the region.