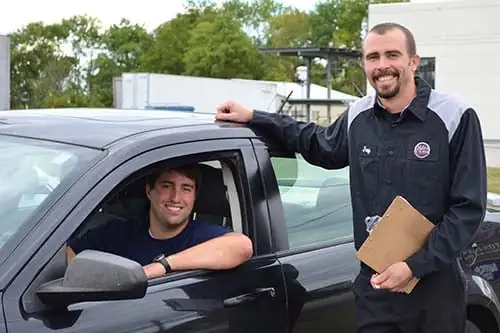 The Right Place for State Inspections
Your vehicle requires an annual state inspection, and some counties require emissions testing to keep your registration current. While the inspection process does not take long, it can be inconvenient if your car does not pass. Mike's KARS in Gettysburg is ready to perform your state inspection to keep you on the road. If repairs are deemed necessary to pass, we will do these for you as well. From tires to lights, steering to brakes, Mike's KARS is the right place for state inspections and repairs.
An Affordable Dealer Alternative
For decades, Mike's KARS has been dedicated to keeping our customers on the road, and this includes annual state inspections. We've established a solid reputation in Adams County as a go-to shop for state inspections. Our PA state-licensed technicians will perform an in-depth assessment of your vehicle to ensure it passes all state laws. For any related repairs, we offer reasonable rates and state-of-the-art equipment to get the job done correctly. For all annual required state inspections, we hope you'll put your trust in the team at Mike's KARS.
Our Dedication to Your Satisfaction
It's our goal at Mike's KARS that you be completely satisfied on every visit. A state inspection might be an interruption to your day, but we'll work hard to make the process as convenient and stress-free for you as we can. As a second-generation, family-owned shop licensed for PA state inspections, we stand by our reputation, honesty and certifications to give you the best warranty in the region.