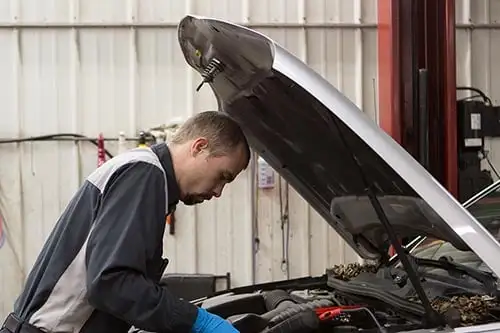 The Place for Oil Change Service
The oil in your vehicle serves several purposes: cooling the engine, lubricating internal components, preventing corrosion and reducing friction. Oil change service is a necessary part of routine maintenance. If your oil change reminder light appears, your oil is very dark, or at least six months have passed since your last maintenance visit, it's probably time to address the matter. Mike's KARS in Gettysburg is the place for complete oil change service. This is one of the easiest ways to protect your vehicle.
An Affordable Dealer Alternative
Mike's KARS has been performing oil change service on a wide range of foreign and domestic vehicles since 1981. We're proud of our strong reputation throughout the Gettysburg area as a full-service oil change service facility. From replacing your engine oil and filter, to performing a multi-point inspection on key components, our ASE-Certified technicians will deliver a thorough oil change service every time. Thanks to our reasonable rates, Mike's KARS is happy to be an affordable dealer alternative for any attention your vehicle requires.
Our Dedication to Your Satisfaction
All of us at Mike's KARS are dedicated to complete customer satisfaction. We realize you might consider an oil change service to be inconvenient, and therefore it's our goal to make your visit as pleasant as possible. As a second-generation, family-owned shop specializing in oil change services, we stand by our reputation, honesty and certifications to give you the best warranty in the region. We'll have you back on the road in good time.