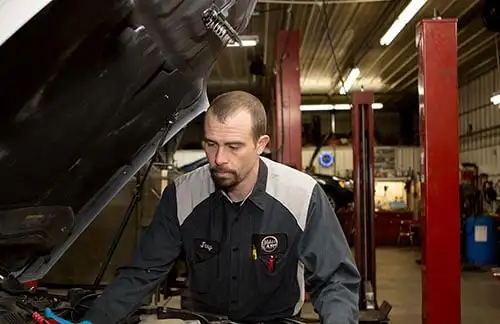 The Right Choice for Clutch Repair
You're sure to enjoy a strong connection with your car when you drive a manual transmission, but you won't love the extra attention it can require. Although it's old technology, clutch repair is still a costly procedure. Over time, friction material will wear down, the clutch pedal will feel different, and you might have difficulty shifting gears. Clutch systems need to be properly maintained on a regular basis. In Gettysburg, Mike's KARS is proud to be the right choice for expert clutch repair.
An Affordable Dealer Alternative
Since opening in 1981, Mike's KARS has been serving drivers in Gettysburg and beyond with accurate clutch repairs on a variety of makes and models. Through diligent effort, our team has earned recognition as a respected source for clutch repair, from initial diagnosis on through the entire repair process. Our ASE-Certified technicians carefully handle every clutch repair job to ensure it's done correctly. With competitive pricing and honest service, we hope you'll make Mike's KARS your dealer alternative.
Our Dedication to Your Satisfaction
Complete customer satisfaction is our priority at Mike's KARS. We understand that clutch repairs can inconveniently cut into your valuable time, so we always strive to make your visit as comfortable as possible. As a second-generation, family-owned shop specializing in clutch repairs, we stand by our reputation, honesty and certifications to give you the best warranty in the region. It's our goal to have you back in the driver's seat in good time.