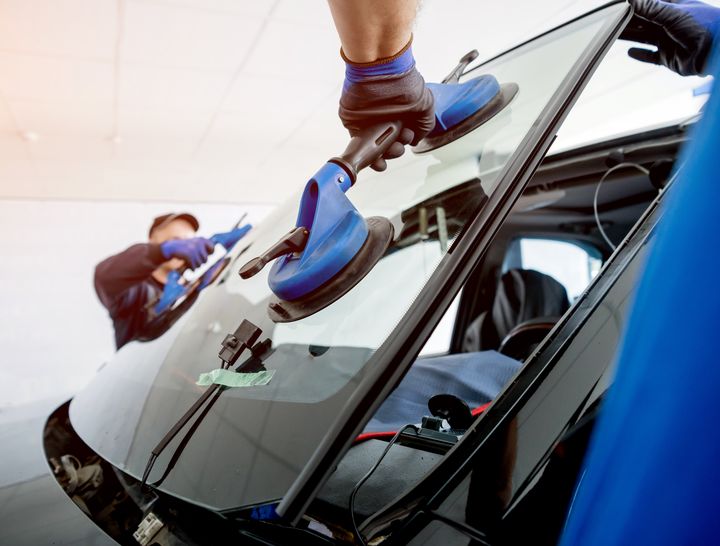 Your Trusted Source for Windshield Repair
You depend on the windshield of your car, truck or SUV to withstand the elements and provide a safe environment for yourself and your passengers. To meet this standard, the windshield must be in serviceable condition, free of chips and cracks. Minor damage to your windshield requires immediate attention and repair, because most chips and cracks tend to progress. Weather elements and road vibrations will transform a minor blemish into a major issue in no time at all. A timely windshield repair can eliminate the need for a much more costly windshield replacement. Anytime you need a windshield repair in Gettysburg or the surrounding area of Gettysburg, Mike's KARS Inc. is your trusted source for windshield repair. Since 1980, we have proudly served this community with professional windshield repairs. Our friendly staff takes superior customer service to a whole new level, with your complete satisfaction being our primary goal.
Quality Windshield Repair by Experienced Technicians
Windshield repair is a delicate process that must be performed by trained professionals using the best quality materials and industry-tested procedures. The integrity of any windshield repair can be compromised when the work is not performed correctly. At Mike's KARS Inc., our ASE-Certified technicians undergo continuous training to perform your windshield repair with utmost precision. We use the most advanced windshield repair tools available, in order to complete flawless windshield repair jobs every time. Our techs will make your windshield look like brand new again. We will determine if windshield repair is the appropriate action to take, or if replacement is the better route. Whether your windshield is chipped or cracked, we are the team you can depend on for all of your windshield repair needs in Gettysburg and all of Gettysburg. For high-quality, affordable windshield repair, visit the experts at Mike's KARS Inc. in Gettysburg, PA. Call us today or use our convenient online appointment form to schedule your visit.